Shipware Difference:
We know there's no one-size-fits-all solution to cost-efficient shipping. Our team of former UPS, FedEx and LTL pricing analysts use a blend of data modeling, Shipware's proprietary technology, and insider knowledge to build a solution that fits your needs. Whether your goal is to reduce shipping costs, improve transit times, ensure your customers are happy – or, all of the above – Shipware is here to help.
Featured On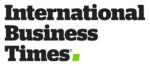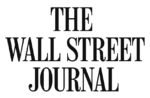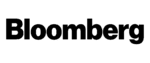 Businesses that partner with Shipware average 21.5% savings on annual shipping costs
Whether they spend $100 million or fifty thousand per year on shipping, Shipware has helped businesses across all sizes and industries cut costs and spend smarter.
What we learned after working with Shipware is that the confidentiality provision in carrier pricing agreements is a well thought-out strategy to prevent shippers from understanding the rates and terms of other shippers since we can't disclose rates. The Shipware process allowed us to better understand the discounts and concessions we were entitled to without any breach in terms with our delivery partners.
VP of Supply Chain, Automotive
Detroit MI
We used to use a broker for our LTL shipments. In theory, it's a good concept: benefit with deeper discounts by aggregating volume from hundreds of other shippers. However, after working with Shipware, we learned that we could avoid huge broker markups and reduce our LTL costs by forging direct relationships with the carriers. We are saving 18% with the same high-quality LTL providers we had been using previously, and as we grow, WE benefit with even higher discounts – and not the broker. We're also using Shipware's TMS to identify the right carriers for the right loads for better time in transit at lower costs. I'll never use a broker again.
Dir of Transportation, Consumer Products
Carlsbad CA
I'm not new to logistics. Been at my job nearly two decades, and I've worked with 4-5 parcel invoice audit companies during my career. Shipware's audit is hands down the best. It delivers significantly greater savings week in and week out, and their spend management reports and portal are tools I actually use to improve my business.
President, Automotive
San Diego CA
Let's Crunch the Numbers
Answer a few questions to receive an estimate of what you could save with Shipware in your corner.